Get out your Christian Louboutins (and your checkbooks), this season's Dallas benefits and galas calendar is bigger and more fabulous than ever. From hospitals to fine art, you can bet there is a fundraiser happening in your neighborhood right now. Each year, Dallas fundraisers seem to push the envelope featuring over-the-top décor, gourmet food, gossip-worthy celebrity sightings, flashy entertainment and one-of-a-kind art auctions; and this spring is no exception. So, are you ready to support a good cause while attending DFW's most fabulous events?
April
Fort Worth Symphony Gala


Thursday, April 3, 2014
Worthington Renaissance Hotel, Fort Worth
Spend the evening supporting the arts while treating your ears to a night of performances by the Fort Worth Symphony Orchestra featuring international cello phenom, and Grammy Award winner, Yo-Yo Ma. Dinner will be served immediately following the concert in the Worthington Grand Ballroom.
Belk Dallas Grand Opening Gala


Thursday, April 3, 2014
Galleria, Dallas
Belk is coming to Galleria Dallas! In honor of their new store opening, Belk is partnering with Susan G. Komen® to raise $50,000 for the women and men impacted by breast cancer. This fashion forward event includes a performance by the Dallas Cowboys Cheerleaders and a fashion show with a special appearance by actress Hayden Panettiere.
Fashion CITED: A Style Event


Thursday, April 3, 2014
The Frontiers of Flight Museum, Dallas
One of the most anticipated fashion shows in DFW, Fashion CITED: A Style Event is an annual event benefiting the Legal Hospice of Texas. The shows co-producers, and local designers, Francisco Flores and Cathy Garcia are well versed in creating high-energy fashion shows. Don't be surprised if you see a few members of the Honorary Host Committee (aka Lawyers of Style) walking the runway along with the models. Who said lawyers don't have any fun?
Girls Party


Thursday, April 3, 2014
Home of Nancy Carlson, Dallas
Don't let the name fool you. Girls Party isn't your standard mani/pedi night with a few wine coolers. This chic event features desserts, hors d' oeuvres, cocktails and dancing, all to support the Angelina Jolies of tomorrow via the Dallas Children's Theater.
MTV RE:DEFINE


Friday, April 4, 2014
Dallas Contemporary, Dallas
If you love contemporary art and New York galleries, this is the event for you. Returning to Dallas for the third year, MTV RE:DEFINE is a dynamic exhibition and auction that brings together iconic and specially commissioned artworks by established and emerging talent. Work by Damien Hirst, Zeus, Ben Sansbury and Michael Mazurek, just to name a few, are being auctioned off to benefit the MTV Staying Alive Foundation and the Dallas Contemporary gallery. This year's theme is rock 'n' roll curated by Richard Phillips.
Dallas Opera Spring Gala


Friday, April 4, 2014
The Margot and Bill Winspear Opera House, Dallas
Gala Chairs Betty and Stephen Suellentrop invite you to be mesmerized by internationally-renowned, Texas-born tenor Jay Hunter Morris in a private recital followed by a gala dinner on the stage of the Winspear Opera House.
Dallas County Aggie Moms Club's Boots 'N Whoops Gala


Saturday, April 5, 2014
Knights of Columbus Hall, Dallas
Dallas County Aggie Moms Club's Spring Fundraiser, Boots 'N Whoops Benefit Gala, benefits Texas A&M student scholarships and financial support programs. The event features live music by Texas Round Up and entertainment by student groups including Freudian Slip Improv Troupe and the Singing Cadets.
The Frontiers of Flight Museum and Gala


Tuesday, April 11, 2014
The Frontiers of Flight Museum, Dallas
Ladies and gentlemen, welcome aboard! This non-stop flight offers an evening dedicated to supporting the education of the next generation of aviators and astronauts through the Museum's incredible science, technology, engineering and math (STEM) programs that reach more than 10,000 students each year. Emcee Meredith Land, NBC 5 News anchor/reporter, is sure to make it a smooth trip. Don't forget to bid on the wild "ride" in a SR-71 simulator during the live auction.
No Tie Dinner and Dessert Party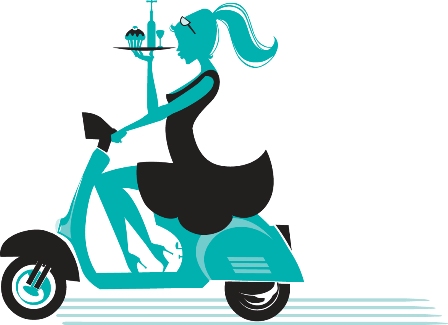 Saturday, April 12, 2014
The Frontiers of Flight Museum, Dallas
Satisfy your sweet tooth at the No Tie Dinner & Dessert Party, a benefit to raise funds for AIDS Services of Dallas (ASD), which provides housing and supportive services for low-income and formerly homeless men, women, children and families living with HIV/AIDS. The event features entertainment, dancing, coffee and delightful desserts donated by some of Dallas's finest caterers and restaurants.
Dream Ball


Saturday, April 12, 2014
Omni Dallas Hotel
This event benefits former professional basketball player Nancy Lieberman's Foundation, which provides safe spaces for children to play basketball. Guests are invited to walk the red carpet hosted by CBS lead sports anchor Steve Dennis. Awards will be given to actor Billy Crystal and world record long-distance swimmer Diana Nyad. TV sports personality Gina Miller will act as Mistress of Ceremonies.
The Children's Advocacy Center of Collin County-Gala



Saturday, April 12, 2014
Hilton Anatole, Dallas
Huey Lewis and The News will rock the stage at the annual gala for the Children's Advocacy Center of Collin County. Former McKinney Mayor and McKinney City Council Member, John Gay, and his wife Judy, will serve as this year's honorary Gala chairs. In addition to the live entertainment, the event features food, drinks and dancing.
A Legendary Evening Gala


Saturday, April 12, 2014
Hilton Anatole, Dallas
Mark your calendar for the 20th annual A Legendary Evening Gala benefiting Family Compass. Jan and Trevor Rees-Jones will join us to receive the Spirit of Compassion Award for their continued dedication to the children in the community. Guests will enjoy a seated dinner with community leaders, along with silent and live auctions, live entertainment and dancing.
Dallas Uncorked 10th Anniversary International Wine Tasting and Celebration


Wednesday, April 16
Ku De Ta, Dallas
Dallas Uncorked celebrates 10 years of philanthropy and wine education. This event features international wine tasting with appetizers paired by Chef Andrew Ormsby at Ku De Ta with Aveniu Brands wines from Italy, Spain and Argentina. Proceeds from the evening will go to Charity:Water, bringing clean drinking water and wells to those in need all over the world, and the Birthday Party Project, bringing joy to children by creating birthday parties for kids in Dallas who would otherwise go without a celebration.
Legacy of Love Benefit and Fashion Show


Wednesday, April 16
Park Place Lexus, Plano
The Women's Auxiliary to Children's Medical Center, Legacy Chapter, hosts their second annual event to benefit children's healthcare. Along with delicious bites and a specialty vodka drink provided by Deep Eddy, guests will be treated to a fashion show featuring spring fashions for women available at Tootsies in Dallas. Several local fashion influencers will participate in the event, including Courtney Kerr of KTXD's The Broadcast and What Courtney Wore; Lauren Scruggs of LOLO Magazine and Shannon Yoachum of Style by Lolly.
EWI of Dallas Executive Appreciation Dinner and Scholarship Fundraiser


Thursday, April 17
The Dallas Country Club, Dallas
Executive Women International of Dallas presents "The Power of One" executive appreciation dinner and live/silent auctions benefiting local scholarship programs. The 2014 Ebby Halliday Executive Excellence Award will be presented to a Member Firm Executive who has contributed significantly to EWI of Dallas and to the community. The evening's keynote speaker is Brittany Merrill Underwood, SMU Emerging Leader Award Recipient. She will be sharing the story of the Akola Project, a program that supports sustainable development projects throughout Uganda including the construction of orphanage homes and the drilling of clean water wells.
A.W.A.R.E. 25th Anniversary Celebration


Thursday, April 17
Each year, the Alzheimer's Women's Association for Resources and Education, (A.W.A.R.E.) raises hundreds of thousands of dollars to support Alzheimer's disease programs in the Dallas area. This year, they honor their founders and dine with NFL legend Bart Starr, and other surprise guests, as they relive the Ice Bowl. Heritage Auctions sponsors an online auction (currently open for bidding) featuring three major artworks by artists Syd Solomon, Bob Stuth-Wade and Mary Vernon. In addition, there will be a three-course dinner, open bar, complimentary valet and a silent auction.
Fight Night


Thursday, April 24, 2014
Hilton Anatole, Dallas
Professional boxing, casino gaming and Vegas-style entertainment. Now that I've got your attention, check out FightNight, a black-tie event benefiting the Real Estate Council Foundation. Guests should be on the lookout for high-profile attendees; last year's guests included President George W. Bush, Troy Aikman, Roger Staubach, and boxers such as Muhammad Ali, Sugar Ray Leonard, Lenox Lewis and Joe Frazier.
Bonne Santé


Friday, April 25, 2014
Westin Galleria, Dallas
Calling all oenophiles, join acclaimed Dallas Chefs, Scott Gottlich of Bijoux and William Koval of the Lakewood Country Club, for the fourth annual Bonne Santé, food and wine showcase. The event features award-winning chefs from Dallas and Fort Worth, as well as top chefs from around the country, each preparing signature dishes paired with fine wines. Bonne Santé is a mix and mingle affair where guests can sample dishes and wines while taking part in a live and silent auction benefiting the National Kidney Foundation.
2014 Light of Life LEGACY Gala


Friday, April 25, 2014
The Fairmont Hotel, Dallas
Involved for Life, Inc. is celebrating 20 years of life! Their annual fundraising event includes a cocktail reception and dinner with keynote speaker and author Julie Ziglar Norman. All funds raised at the Gala go directly to ministry work and support for the Downtown Pregnancy Center, Uptown Women's Center and Sonograms On Site.
Canines and Cadillacs


Saturday, April 26, 2014
Massey Cadillac, Garland
Gather your Bark Park Central comrades to celebrate man's best friend. Join Duck Team 6 as Massey Cadillac rolls out the red carpet for their first-ever gala event. Your attendance at this fundraiser supports their mission to reduce the street dog population through capture, placement and outreach. Guests can enjoy food, two drink tickets, auctions and live entertainment.
Frisco Family Services Gala


Saturday, April 26, 2014
Dr Pepper Arena, Frisco
Dust off your cowboy boots and put on your best western duds. This country themed 20th anniversary fundraising event is hosted by Frisco Family Services and Rent-A-Center and supports programs that focus on preventing hunger and homelessness in the Frisco area. Guests will enjoy music from the Drywater Band and its Grammy Award winning musicians live on stage. In addition, there will be food, drinks and silent/live auctions.
High-Rollin' Heroes Celebrity Casino Night


Saturday, April 26
Winstons Supperclub, Dallas
Join Wade Smith, Dallas native and longtime NFL veteran, for an evening of casino gaming, live music, silent/live auction and more! The event supports the Wade Smith Foundation, a nonprofit that provides youth with the necessary tools to improve their overall development as young adults.
Greer Garson Gala


Saturday, April 26
Omni Dallas Hotel, Dallas
For the last two decades, Texas Health Presbyterian Foundation has hosted a signature black tie fundraising event, called the Greer Garson Gala, to raise support for programs and services of Texas Health Presbyterian Hospital Dallas. This year is no exception. Guests will enjoy drinks, dinner and entertainment. Proceeds support Women and Infant Services in the hospital's Margot Perot Center.
ReVamp The Runway! Charity Fashion Show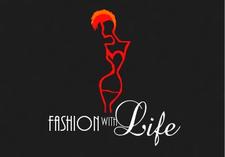 Saturday, April 26
406 Events, Dallas
Does your look need updating? Check out fresh spring looks while supporting Peace After The Storm INC. This festive charity fashion show helps support men and women who have been affected by abortion. There will be boutiques, vendors, art and raffle prizes. In addition, there will be dinner, live entertainment and dancing.
The Great Create


Sunday, April 27, 2014
Nasher Sculpture Center, Dallas
The Great Create is a family-focused fundraising event to engage families' artistic sides while raising essential support for the Nasher's diverse and engaging annual educational initiatives. The fundraiser, which sold out last year, is a celebration of youth art education and appreciation featuring a fun-filled afternoon of hands-on activities and workshops in the Nasher garden led by local and national artists, as well as live entertainment and kid-friendly food.
6th Annual Hope Gala


Sunday, April 27, 2014
Sambuca in Uptown, Dallas
Celebrate Fluffy with a night out to support Operation Kindness. Help homeless and neglected animals in your community while enjoying an elegant evening of dinner, dancing, live auction, Champagne and Diamonds Fundraiser, raffle and more. Live entertainment will be provided by Ricki Derek and the Vegas Six. In the tradition of Frank Sinatra, Bobby Darin and other memorable crooners, Ricki's voice and the stylings of his 6-piece band will put a smile on your face and a swing in your step.
KIPP DFW's "Are You Smarter than a KIPPster?"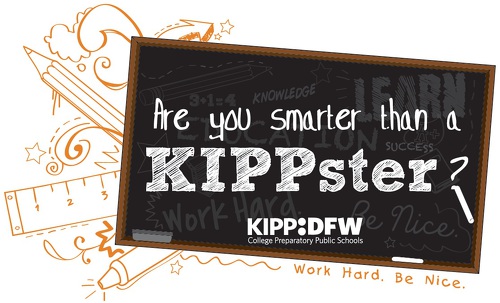 Wednesday, April 30
Frontiers of Flight Museum, Dallas
New event alert! KIPP Dallas-Fort Worth will hold its first annual fundraising event. Designed around the quiz bowl-style game made popular by the TV-show "Are You Smarter than a 5th Grader," the event will feature an education-based trivia game of "Are You Smarter than a KIPPster?" where KIPP DFW middle schoolers will compete head-to-head with eight local and regional Dallas "celebrities" in a battle of wits. Tennis superstar Andre Agassi will be the special guest of the evening. In addition, Mayor Mike Rawlings, Senator Royce West, Skip Hollandsworth, FOX 4 anchor Clarice Tinsley, DJ Lucy Wrubel, Dr. Sandi Chapman, Ruben Esquivel and KERA's Krys Boyd will test their knowledge against our talented KIPPsters.
May
Best Cellars Dinner


Thursday, May 1, 2014
Hotel ZaZa, Dallas
The Best Cellars Dinner Dallas salutes some of the top wine collectors who come together on one special evening to highlight and share wine from their own personal cellars. Guests will enjoy a gourmet four-course meal prepared by guest chefs, including Chef Dan Landsberg from Dragonfly, Chef Bradford Hodgkins from FT33, Chef Cody Sharp from Casa Rubia and Chef Lance Smith from Smoke. Proceeds from the dinner benefit the T.J. Martell Foundation, whose mission is to fund the combined team of lung cancer experts at UT Southwestern and MD Anderson Cancer Center.
Dallas Summer Musicals Curtain Call Gala


Friday, May 2, 2014
Music Hall at Fair Park, Dallas
Curtain Call Broadway Bound! Is Dallas Summer Musical's premier fundraiser. Guests may enjoy a VIP cocktail reception and silent auction followed by a gourmet, seated dinner prepared by M Dining at the Music Hall. Following dinner, everyone will enter the theatre for a live auction and private concert, featuring award winning Broadway performer Vivian Reed. The show also features the Best Musical Award winners, performing musical vignettes arranged by Michael Moricz and choreographed by Michael Tapley.
Art Ball


Dallas Museum of Art
Saturday, May 3, 2014
Toast to one of Dallas' most celebrated museums while admiring Picasso's The Guitarist at Art Ball. Over the years, this event has raised over $20 million to support the DMA's mission of engaging and educating the community with funds going directly into the Museum's operating budget. Art Ball will feature premier entertainment, silent and live luxury auctions, dinner, dancing and more.
The Equest Triple Crown Gala - Hats and Horses: A Texas Derby Day Soiree


Saturday, May 3, 2014
Texas Horse Park, Dallas
If you can't make it to the Kentucky Derby this year, join the Equest Triple Crown Gala - Hats and Horses: A Texas Derby Day Soiree. Be prepared to see big hats, boots, mint juleps and horse jumping demonstrations. In addition, the event features silent and live auctions, food, music and a live broadcast of the Kentucky Derby. Your donation supports their mission to empower, enrich and educate through horses. Giddy up!
TACA Lexus Party on the Green


Friday, May 9, 2014
Rosewood Mansion on Turtle Creek, Dallas
TACA (The Arts Community Alliance) champions artistic excellence in performing arts organizations and encourages innovation, collaboration and engagement through financial support, stewardship and resources. A culinary tradition at Rosewood Mansion on Turtle Creek, TACA Lexus Party on the Green showcases the culinary talents of Rosewood chefs and celebrity guest chefs from around the world. These chefs dish up their signature cuisine at stations set throughout Rosewood Mansion on Turtle Creek. A silent auction and wine cork pull will take place during the evening surrounded by live entertainment.
Venetian Masquerade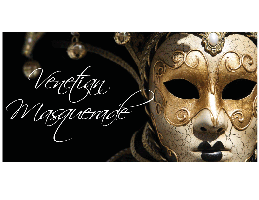 Friday May 9, 2014
Noah's, Irving
This black tie 18th century Venice inspired affair offers guests the feeling of mystery and elegance. This year's theme 'Venetian Masquerade' is going to be an evening of dazzle in an effort to unmask the continued misconception and false beliefs of mental illness. A silent auction offers items that include vacation getaways, jewelry and VIP access to the 2015 People's Choice Awards. In addition, the evening will feature a 50/50 raffle, dancing and Carnevale entertainment in grand Italian style. This annual gala is hosted by Child & Family Guidance Center, an organization that continues to help support the adults, children and families impacted by the effects of mental illness, abuse, neglect and high-risk behaviors.
The Salvation Army Echelon 30M Gala


Saturday, May 10, 2014
The Ritz-Carlton, Dallas
Echelon, the young adult auxiliary group for the Salvation Army, hosts their third annual gala celebrating the vast work of The Salvation Army. This event is an opportunity to bring together a diverse group of Salvation Army's supporters raising awareness about their mission of doing good throughout the community.
Wish Night Gala


Saturday, May 17, 2014
Hilton Anatole, Dallas
Make-A-Wish® North Texas invites you to join them for the 18th Annual Wish Night® gala as they celebrate each courageous child battling a life-threatening medical condition and how hope, strength and joy can remain strong. Wish Night is the signature black-tie gala for Make-A-Wish North Texas. This year, Wish Night hopes to raise more than $1.3 Million to help continue the Make-A-Wish® mission.
Season Finale and Annual Gala


Sunday, May 18, 2014
Morton H. Meyerson Symphony Center, Dallas
The grand finale of the 42nd season of the Greater Dallas Youth Orchestra offers a program including Dvorak's Slavonic Dance No. 8 featuring the winner of the GDYO Student Conductor Competition. This black tie event includes a dinner and silent auction with proceeds benefiting the GDYO Scholarship Funds.
10th Annual Taste of the NFL


Sunday, May 18, 2014
Glass Cactus at the Gaylord Texan, Grapevine
This event is more than beer and weenies. Join Dallas Cowboys players, past and present, for the 10th Annual Taste of the NFL: The Ultimate Cowboys Tailgate Party (TNFL), presented by Nationwide Insurance. Abacus restaurant executive chef and proprietor Kent Rathbun, along with more than a dozen DFW celebrity chefs, prepare gourmet food benefiting children feeding programs at the North Texas Food Bank.